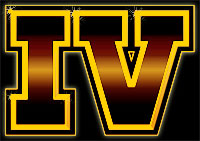 GTA IV Goes Gold!
Yesterday saw the opening of pre-registration for the Rockstar Social Club, and despite some technical issues, the launch was mostly a success; thousands of gamers quickly swooped in to secure their Social Club membership within less than an hour of the Social Club going live. Also occuring yesterday was Take Two's annual (albeit brief) shareholders meeting, in which an announcement from Take Two confirmed that Grand Theft Auto IV has "gone gold" with production in full swing.
Today also has its fair share of GTA IV perks. Lazlow Jones -- a lead writer, radio host, and long-time fan favourite who has been responsible for much of the dialogue and content found within most Grand Theft Auto titles -- appeared on the Opie and Anthony show earlier today to discuss his role in the development of Grand Theft Auto IV. While he touches on much of what we already know, he also goes into more detail on subjects that haven't received as much blatant coverage (including the downloadable content for Xbox and Rockstar North's inevitable "one month vacation" after GTA IV's release).
Here's a summary of some of the info that Lazlow covered on the show:
There are over 100 radio commercials in the game.
Announcements on the subway system will randomly alert you of spontaneous police harassment, security checks and searches.
The faux-beer brand "Piswasser" takes a jab at Budweiser, including a radio commercial sung by Anthony himself.
GTA IV's in-game internet is ridiculously extensive, featuring spoofs of liberal and conservative news sources with coverage of your in-game antics, as well as spoofs popular blogs and websites (craigslist, for example). Irritating pop-up banner ads also make an appearance.
Niko can hook up with a wide range of girls via dating websites.
Injuries mean much more in GTA IV. When Niko gets shot in the leg, for example, he'll begin to bleed and limp.
Recording sessions for dialogue and in-game audio went on for ten hours a day, five days a week. The entire process took weeks to finish.
Rockstar employees have been working overtime and well into the weekends to complete the game.
Between the Xbox 360 version of the game and the PS3 version, Lazlow admits that he prefers the 360 version thanks to the downloadable content; new missions, new characters, new comedy, etc.
If you want to listen to the show, a couple of clips from the Lazlow interview have been posted on YouTube (Part 1, Part 2). The full episode is also available through Audible.com for $2.50 USD. Thanks to Planet Grand Theft Auto for the heads up (and subsequently "Vanilla Shake" for sending in a synopsis of the interview). You can, as always, discuss this latest news on our forum.
To add to this influx of good news, we've also added four new(-ish) screenshots to our gallery. Don't be surprised if these images seem familiar; you may have spotted low-res versions of these images in recent print publications.