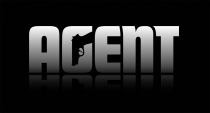 Sony announces Agent, the first installment in a new franchise being developed by Rockstar North exclusively for the PlayStation 3. (PS3 owners: this is your cue to start celebrating.)
Back in July of 2007, Rockstar Games promised to deliver a Sony-exclusive series to the PlayStation 3. The nameless project was heralded by Sony as the "next great franchise" from the team at Rockstar North. It would "set the bar for the rest of the industry", no doubt aiming to match the overwhelming success of the Grand Theft Auto series. Things went quiet regarding the new franchise after that, though.
At this year's E3 press conference, Sony finally broke the silence by adding Agent - the aforementioned mystery title from Rockstar North - to its long list of upcoming goodies for the PlayStation 3.
From the Rockstar Games press release:
New York, NY – June 2, 2009 - Rockstar Games, a publishing label of Take-Two Interactive Software, Inc. (NASDAQ: TTWO), is proud to announce Agent. Developed by the people behind Grand Theft Auto, Rockstar North, Agent will be available exclusively for the PLAYSTATION®3 computer entertainment system.

"We have always enjoyed making action games, and with Agent we are making what we believe will be the ultimate action game," said Sam Houser, Founder of Rockstar Games. "Agent is a game we have wanted to make for a long time. The team in Edinburgh is doing an amazing job combining intense action, atmosphere and story in a great period setting to create something that feels quite unique. We cannot wait for people to experience this game."

Agent takes players on a paranoid journey into the world of counter-intelligence, espionage and political assassinations during the height of the Cold War at the end of the 1970s.
(Source: Destructoid)
Further details are still murky. We do know, however, that the new series is being supervised by Rockstar North founders Dan and Sam Houser (two of the most prominent names tied to the success of the GTA series).
PlayStation gamers will no doubt be thrilled at this news. The 360-exclusive downloadable content for Grand Theft Auto IV has been a point of tension between the two camps ever since it was first announced, and the PS3's lackluster sales haven't done much to help.
While Agent isn't directly tied to Grand Theft Auto, this news does make us wonder what's in store for our beloved GTA. Will Grand Theft Auto be put on the backburner as Agent becomes the focal point for Rockstar North? Head on over to the forums and share your thoughts about R* North's newest project.
Related Links:
"Take Two grooming Agent to be the next GTA" - GameSpot E3 2009 Coverage
"Sony announces new Rockstar exclusive" - Destructoid
"Agent" - GTAForums Thread