Two New Artworks Released: "Cash and Carry"
Posted by Kirsty at 22:09. Site: GTA V. Category: General
Two new official artworks have appeared on Rockstar's Newswire just now. Entitled "Cash and Carry" featuring Michael on the Speedophile 2000 jetski and Franklin on a dirtbike; "getting things done" by sea and land. Both of these artworks were featured on the recently unveiled official box art.
As well as the artwork, Rockstar teased in the article blurb that there will be plenty more modes of transport available in GTA V:
Of course many other modes of transport will also be available to accommodate your travel needs across Los Santos and Blaine County on September 17th...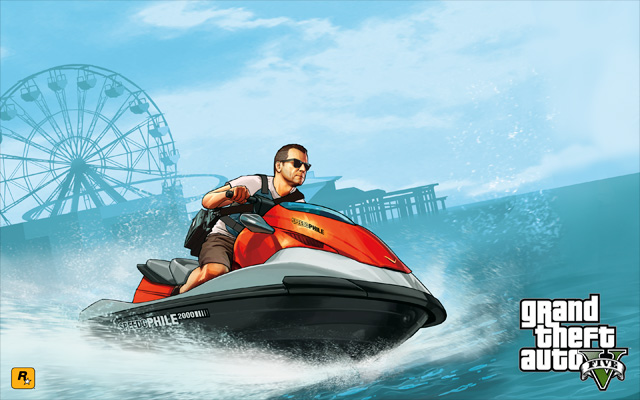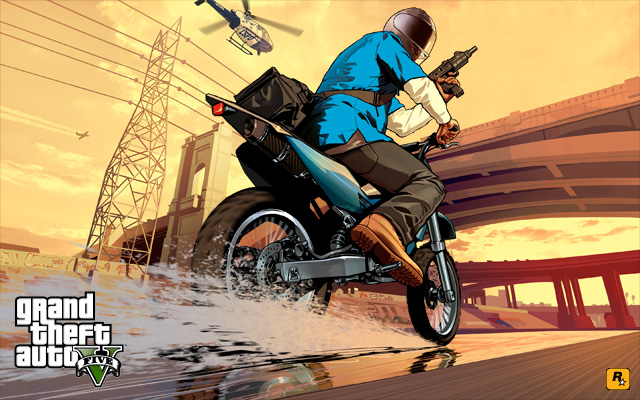 Links:
• GTAForums Discussion - What do you think of the artwork?
• Rockstar Games downloads page