New GTA V Artwork: Friends. And Family.
Posted by Indi at 16:21. Site: GTA V. Category: General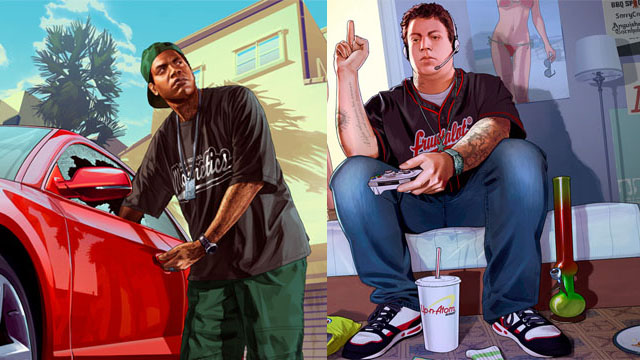 Rockstar have today released two new extended versions of previously seen artworks of Jimmy and Lamar. The artworks, which were first seen in previews released in May, show Jimmy and his sister Tracy arguing and Lamar breaking into car.
Visit the Rockstar Newswire to download these new artworks. Share your thoughts over on GTAForums!