Capture the Flag Update Releases Tomorrow
Posted by Kirsty at 00:28. Site: GTA V. Category: General
Rockstar announced this evening that the latest patch to GTA Online will include new Capture the Flag style modes, and it will be out tomorrow on both PSN and Xbox Live (for free!)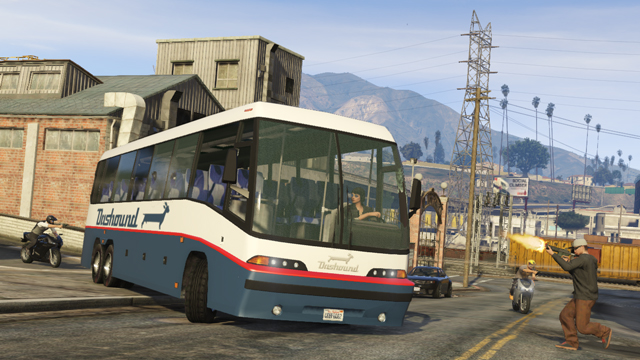 RAID - steal a package from the enemy base and return it to your own

HOLD - store more packages in your base than the enemy

GTA - steal vehicles from around the map and store more than the enemy in your base

CONTEND - one package, two teams, only one can capture it

There'll be 20 new Jobs utilising these four new modes. The game's namesake mode GTA appears most fun, with city buses and a Fieldmaster tractor being a few examples of vehicle targets; the latter being set in Grapeseed no less.

Of course the update brings some all-important fixes and a few changes to gameplay too. You can read all the latest additions in the Patch Notes topic over on GTAForums.