Racing Battle 2006 Winners Announced
Posted by Suction Testicle Man at 18:06. Site: GTA Garage. Category: General
Yesterday saw the winners of the GTAForums Racing Battle unveiled. The contest, organised amongst the vehicle modellers of GTAF, required entrants to model from scratch a race or street car modified to their tastes. The final entries had to be under 20,000 polys, using only 2 512x512 pixel textures, and one 1024x1024.
And the 5 winning entries:
1st Place
.59 Reverse and groundride's
Alfa Romeo 408 GTV (Race)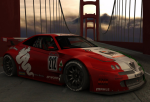 2nd Place
Bonsaijodelfisch's
Shelby Cobra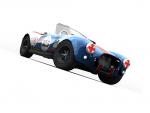 3rd Place
Bumper 3D's
Ferrari Daytona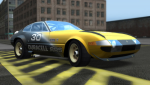 4th Place
Diesel GT's
Bugatti Veyron 16/4 (Race)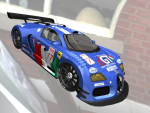 5th Place
Chickenplucker's
1953 Ardex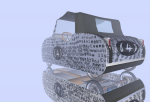 .59 Reverse and groundride were each rewarded a karma star for their GTANet accounts. Congratulations to all!
Related Links: GTAForums topic, GTAForums results topic