Another magazine preview of GTA IV showed up today, this time it's the latest issue of the Official Xbox Magazine in the UK. The demo given to them was the same introductory preview given to previous magazines, containing an interview with Dan Houser, Vice President of Creative for Rockstar Games.

Below is a summary of new information from the article. We suggest reading the information from OPM and Game Informer first if you haven't done so yet.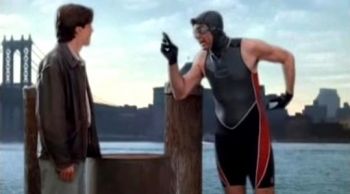 Above: Kramer, about to take a dip in the East River. Niko will likely be able to do the same.